"Recovery (change) isn't an event, it's a change in lifestyle"
Connection Based Livings definition of recovery: being happy, feeling happy and having peace and contentment across all life domains.
We believe the addiction treatment and rehab industry in today's world is fundamentally flawed, delivers underwhelming results and needs fixing. We have a vision of becoming the most results-orientated addiction solutions company in the world and we are willing to do whatever it takes to help those people who want to, achieve that change. 
Unlike other programs, we are focused on recovery, rather than addiction and we are solely focused on how each person that engages with our services can experience recovery.
Connection Based Living is a recovery system that is a simple way of living to break addictive patterns and live a happy and meaningful life across all life domains.
Recovery doesn't happen by mistake, there is a specific formula that when applied, facilitates recovery transformation and changed lives: a process we call "Connection Based Living".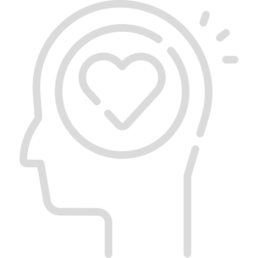 Connection to Self
The first step to Connection Based Living is to remove the internal blockages that have been created through drug and alcohol-use and addiction. 
Working through negative belief systems, shifting dis-empowering emotional pathways, changing adverse behavioural patterns and creating self-acceptance is key to inner contentment and life transformation.
Connection to Others
When studying success in any domain: self-development, sport, business, spirituality, academic studies, art, science or anything else, we have found another universal truth - the people that you spend time with matter!
We were put on this planet with other people! And finding your people matters! If you want to have more than half the behavioural learning curve, 10X your results and transform your life, finding your others is essential.
Connection to Purpose
Growth is necessary to happiness and fulfilment. Aligning and connecting to something greater, to a higher meaning, a forgotten passion or a distant dream is the third secret to unlocking contentment and joy across all life domains.
A higher purpose is often hard to identify before addressing the previous two pillars, however when you discover and cultivate a purpose, you and your world will open up with new experiences, ideas, people and opportunities and things will never be the same.
We Care Because We Have Been There.
Connection Based Living's foundations are rooted in the personal struggle of overcoming addictive patterns and as a result, not only are all staff professionally qualified but also have personal experience in overcoming addictive patterns themselves. 
We deeply understand that everyone has their own personal journey and above all else this process is about you. The Growth Healing program was developed out of frustration to the "traditional way of doing things" and we will be there every step of the way with empathy.
To be the world's most results-orientated addiction treatment program. To provide an addictive patterns solution that just works and achieves long term transformation to anyone that wants change.
We offer our clients the most impactful and transformative addiction recovery program that allows clients to achieve success without any major life interruptions.
Our Philosophy & Approach
Something that we think about and do completely differently through our addiction solutions are linking our ethos together through making the biochemical connection. 
Using alcohol and drugs for extended periods of time has a massive impact on your biochemical functionality, in hand making the recovery process harder on a physiological level which significantly impacts on cravings, production of happiness chemicals and mood destabilisation.
Because of this we understand the importance of helping you to reset your biochemical on a cellar level through testing and data feedback so that you reset your foundations, setting you up for long term success. 
At Connection Based Living we do everything we can to be evidence informed rather than evidence limited. Our program has been developed with and incorporates Cognitive Behavioural Therapy (CBT), Motivational Interviewing (MI) and all our staff are professionally qualified in their appropriate disciplines. 
Above all else, we take a humanistic approach and because of our foundations of lived experience, we understand that effective treatment starts with the intangibles: empathy, honesty, care and trust, because without this the treatment process doesn't and cannot happen.
Connection Based Living's treatment programs are 100% privately owned and operated, with no hidden costs and a dedication to excellence and transparency.
Unfortunately, some unscrupulous providers exist in the addiction treatment industry, taking advantage of vulnerable individuals and families desperate for help.
Saddened by this fact, we are committed to showing leadership in the private sector through ongoing self-funded independent evaluation, evidence and outcome measurement data collection and quality standard adherence.

We believe in our programs so much and our ability to deliver satisfaction to our clients that we are the only addiction treatment program in Australia to offer an 11 day 100% money-back guarantee.  Feel free to book a free recovery consultation to see how we can help
Director, Clinical Services
Jack Nagle
Jack is the director of the With-In Collective. After suffering with addiction issues himself, Jack Nagle is passionate about helping individuals overcome their addictive patterns through discovering and working through underlying core issues.
Health & Wellness Director
Holly Sinclair
Holly is an expert in Natural Health & Sports Science. Holly holds Degrees in social work & health science along with being the CEO of The Womens Series. Holly has her own experience with the impacts of addiction and is passionate about helping people overcome their issues with addiction through transforming their biochemistry